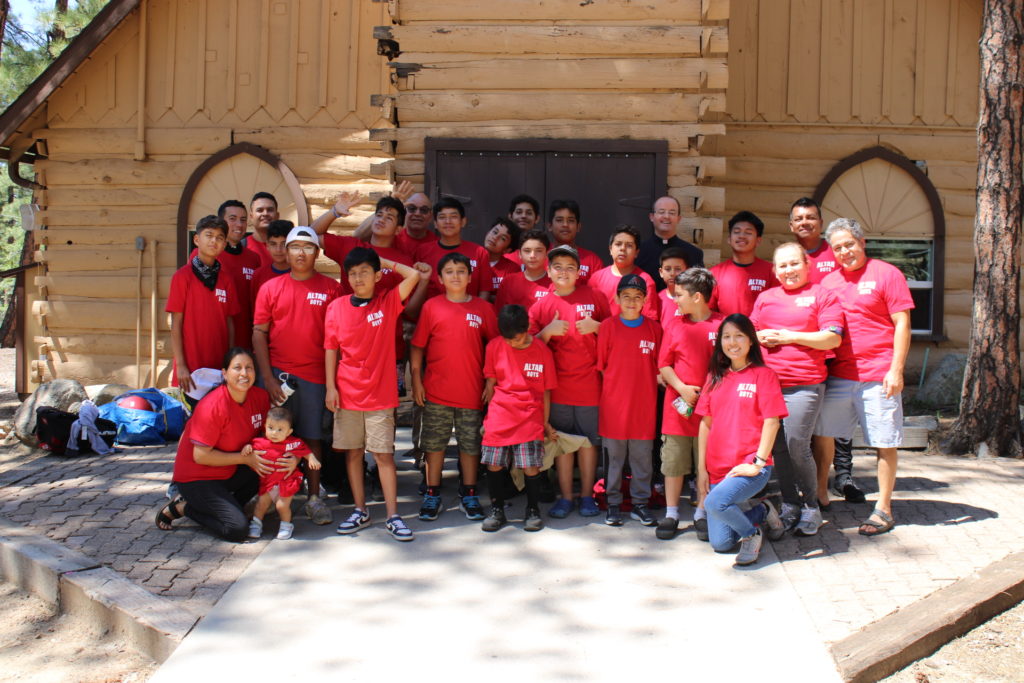 Altar Serving information:
All children 7 years and older are able to participate in the group of altar boys.
Parents, please contact the parish office at (602) 253-6129 or Leticia Guerrero at (602) 330-8230 if you have any questions.
Altar Camp Registration – Click the Link Below
Registrations are open to altar boys already serving and to any boys interested in being an altar server.
Ages: 07-18 
Camp Location:
Emmanuel Pines Camp & Retreat Center
3000 Spence Springs Rd,
Prescott, AZ 86305